The word "glamping" is a combination of glamour and camping. Instead of blowing up a smelly old airbed to sleep on and banging in the pegs of your tent when you've finally found a place to set up camp, it's all done for you before you get there. But. You don't have to sleep on the smelly airbed and listen to the wind whip your tent during the night while you lie there wondering if you need to go outside and check that the tent is secure.
Instead, when you glamp, you sleep like this …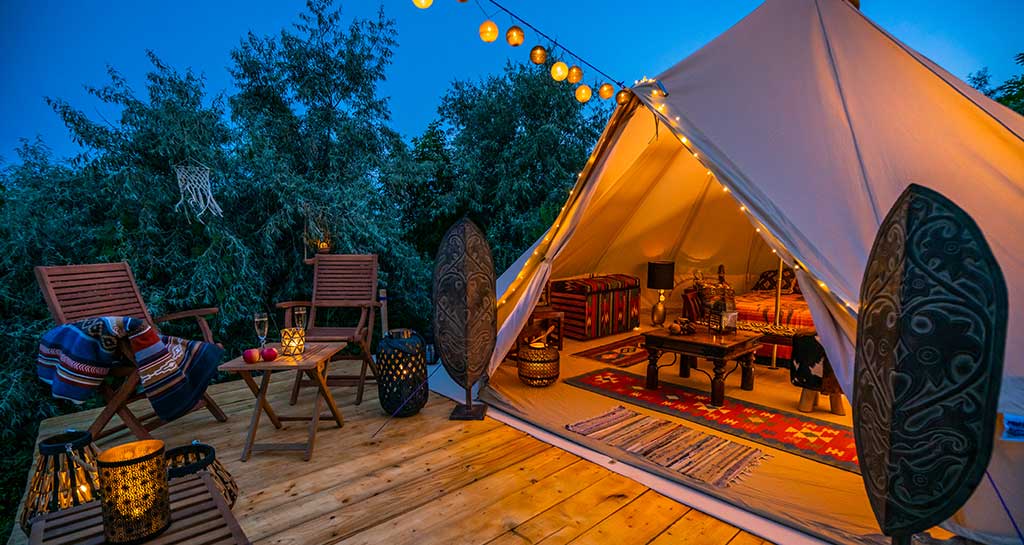 or this …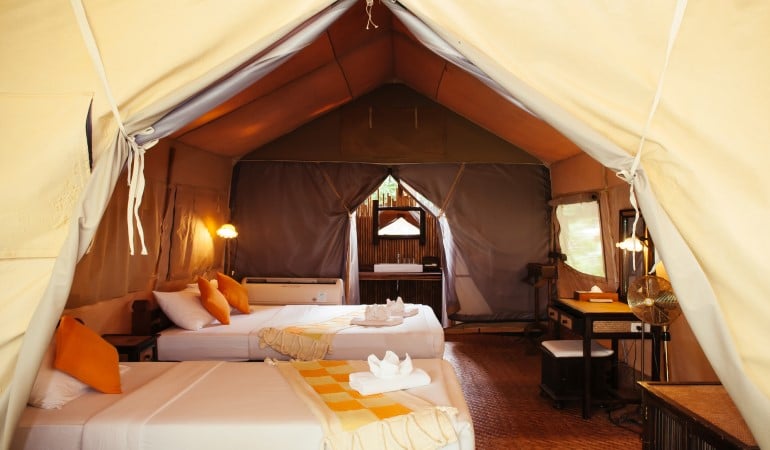 As Lee Walton explains, "Glamping is essentially camping in luxury. But that's not the only way it differs from traditional camping. There is a little more to it than that."
"When someone first mentioned glamping to me, it sounded awful. Evoking stereotypical images of pampered Kim Kardashian types who sip champagne while avoiding anything like getting their hands dirty.
I thought, what's the point? But some research showed that this isn't the case. As it turns out, glamping is actually much more interesting than I thought. Glamping is still quite an unusual activity, having not quite become mainstream yet, the great thing is that you can do it on a mountain, at a lake or even in your back garden right in the city center!
"
Go read this article by
Lee Walton
who gives a great explanation about glamping.
What do you wear while you are enjoying the afternoon sunshine with a cold white wine and nibblies?
You can always wear your flannelette shirt and jeans for comfort when glamping …
or maybe ….. dress it up a little!
Visit
Vintage Dancer
for a history on what people used to wear camping.
Music! Can't go camping and not listen to a little music!
Dolly Parton and Miley Cyrus join together to sing Jolene.
Here
Want something a little softer?
Iron and Wine
sing Such Great Heights. Beautiful!
Enjoy the sunset …